Thanksgiving for our Faculty: Mrs. Devito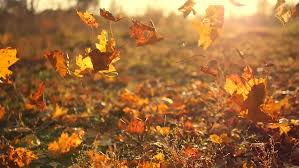 Almost everyone has a Thanksgiving specialty. Sometimes it's gravy, sometimes it's cornbread, and sometimes it's cranberry sauce. Whatever it may be, people tend not to try to learn other ways of preparing the feast. In this series, we'll take a look at Pelham Middle School's culinary taste, and see if it brings any new recipes to your table.
Mrs. Devito's Savoury Sweet Potato Wedges
A modern take on sweet potatoes.
Ingredients
1 1/2 pounds of sweet potatoes cut into wedges
1/2 stick of butter
2 tablespoons of brown sugar
1 teaspoon of grounded cinnamon
1/2 teaspoon of nutmeg
Dash of clove
Salt
Pepper
Directions 
Preheat the oven to 450. Melt the butter in a saucepan and add cinnamon, sugar, nutmeg etcetera. Stir the mix frequently to prevent the burning of the sugar. Pour the butter mixture over the sweet potatoes and toss it in a large mixing bowl. Once the sweet potato wedges are coated in butter, spread out upon a cookie sheet. Sprinkle on the salt and pepper. Bake for 30 minutes, or until the sweet potato wedges are slightly charred. This recipe can be made ahead of time and be reheated when Turkey Day comes.
About Mrs. Devito:
Mrs.Devito is one of the seventh grade English teachers. She's very energetic, bright, and engaging. Mrs. Devito is known for her magical unicorn, VISCO Halloween outfit, and personality. Seventh-grade student Rediet Assefa described her as "Fun and quirky". If you wish to find out more about Mrs. Devito visit her in room 170.