8th Grade Community Project: Changes to the Education System during COVID-19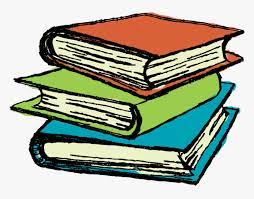 Due to the COVID-19 pandemic, many students have been displaced from their regular learning environment. Not only has this change affected students academically, but also has created numerous different challenges such as creating mental blocks with not just learning, but emotionally and socially as well. Though we have returned to full in-person learning, the aftermath of the lockdown is still affecting children today.
Many students have agreed that all these changes have affected them to some extent. For example, our data shows that 81.8% of people who filled out our Google Form say that they like in-person learning better. 9.1% of people say they like the hybrid model better, and the remaining 9.1% of people say they like the all-virtual model better. This data demonstrates how both students and teachers lack a proper learning space when they are at home, and prefer in-person learning. Though we have been able to return to full in-person learning, we still need to adjust back to how we used to learn and med the connections that were lost during the pandemic. Another response we received was an anonymous quote from a student, saying, "It is easier to learn in the classrooms and things are becoming slightly normal again." This quote shows the impact of the COVID-19 closure on the learning system, and how the learning was not normal or as effective during the lockdown.
Interviews done with teachers in the Pelham Schools have shown results that prove the claim of how the pandemic has changed learning. For example, in an interview with Mr. Clune, an 8th Grade Math teacher, he said, "Virtual school has affected me by creating limitations with the usual communication and feedback to students." This quote demonstrates how not just students were impacted, but also the teachers and staff that were working hard to try and create an adequate learning environment during one of the most difficult times in education history.
Though the Pelham Schools District is starting to slowly re-open, both the students and teachers are struggling to get back to the way they used to learn. It is difficult academically, socially, and emotionally to get back when we have been learning out of school for so long. But, with in-person learning slowly coming back, there is hope on the horizon.
Sources:
Google Form (data): https://docs.google.com/forms/d/e/1FAIpQLSdr3mzZS0RUh0CzUeFwrc1Hwo4H7QvVUnlehqyi40JOprt3-A/viewform?usp=sf_link
Interview links: 
Mr. Clune: https://docs.google.com/document/d/1fz8Nprtukpstcle69ldiLzt8qJh9B7L7tZ_wb_OQFrQ/edit
Mr. Jackson: https://docs.google.com/document/d/1PFFqH3s_I1rlEpDaxop65NjfY48gyO6hs4jfy-DcbJ4/edit
Google Slides Presentation: https://docs.google.com/presentation/d/1MKSlKCz6bmvxjfb56J6K5-4w0Zu0M51CdntpHAsMIeI/edit