Yankee's MLB Season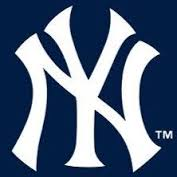 Throughout this baseball season, we've seen well-known baseball stars reach career milestones, and even watched some new baseball talents achieve new records – including a rookie star who is the first rookie to reach 50 home runs in a season!
This season, the Yankee's own Aaron Judge has done just enough to get the team to the playoffs, scraping up over 50 home runs. On the other side Gary Sanchez has gotten up to 33 home runs. Will their efforts pay off?
The playoffs are looking good this season with these two talented players. With their record at 91 wins and 71 losses, they had just enough to get them to the wild card game against the Minnesota Twins.
The big question is will their efforts be enough to get them to the championship or will they come back empty handed?