Is it Fake or Real?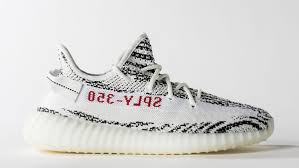 Hang on for a minute...we're trying to find some more stories you might like.
If you recently bought an item off of Amazon or Ebay for a much cheaper price than the company sells that product for on their own website, you may have been scammed.
People nowadays create anonymous accounts on Amazon, eBay and other websites and sell fake products much cheaper than the authentic product. For example, the shoe brand Yeezy sells a very expensive shoe. This product was created by Kanye West and bought buy Addidas. An authentic pair of Yeezys usually costs about $700 or more. But if you look online, you can sometimes get an identical pair for about $130. These replicas are basically identical to the real thing, except for a minor change in the stitching of the shoe, which is not that noticeable. Unfortunately, it is sometimes difficult to know if you have purchased the real thing or a fake. I actually happened to purchase a pair of these Yeezy shoes. I spent a lot of money on them, and I still don't know if they are fake or the real thing.
Another product that has many fake replicas is Rolex, a watch company. Rolex was created in 1905 in Switzerland. The cheapest Rolex you can find on jewelry websites is $5,400, but you can get a fake Rolex for around $150 on Amazon and eBay. The problem is the sellers don't say they are fake. They let you think they are authentic and that you are getting a great bargain.
Yet another really popular company is Supreme. Supreme is an accessory and clothing brand that comes out with wildly expensive products. For example, a plain white t-shirt made by Supreme that says "Supreme" in red, usually costs about $200. In my opinion, this is one of the most overrated companies that releases insignificant items. I bought 18 Supreme stickers on eBay. I got scammed. I know this because I got these stickers for $5 even though they should have cost much more. When I opened the package and looked at them, I could see that the quality was not that great. It was too late because I had already paid for them and the eBay seller did not accept returns.
You may have also have heard of the brand Gucci. Gucci is also a very expensive brand. Gucci makes clothing, belts, purses and other accessories. Just one belt from Gucci can cost $300. eBay sells the same belts for $175.
A lot of these types of items are easy to replicate and that is why it is very easy to get scammed on them. If you buy any bargains from companies on Amazon or eBay, I would do a lot of research on the user using these accounts and understand that you might be getting a great deal but it might not be the authentic product you hope it is. A lot of people buy the replicas and fakes for the style and look. I still love my Yeezys, even though I'm not sure if they are real or not.